Security Operations KPI Playbook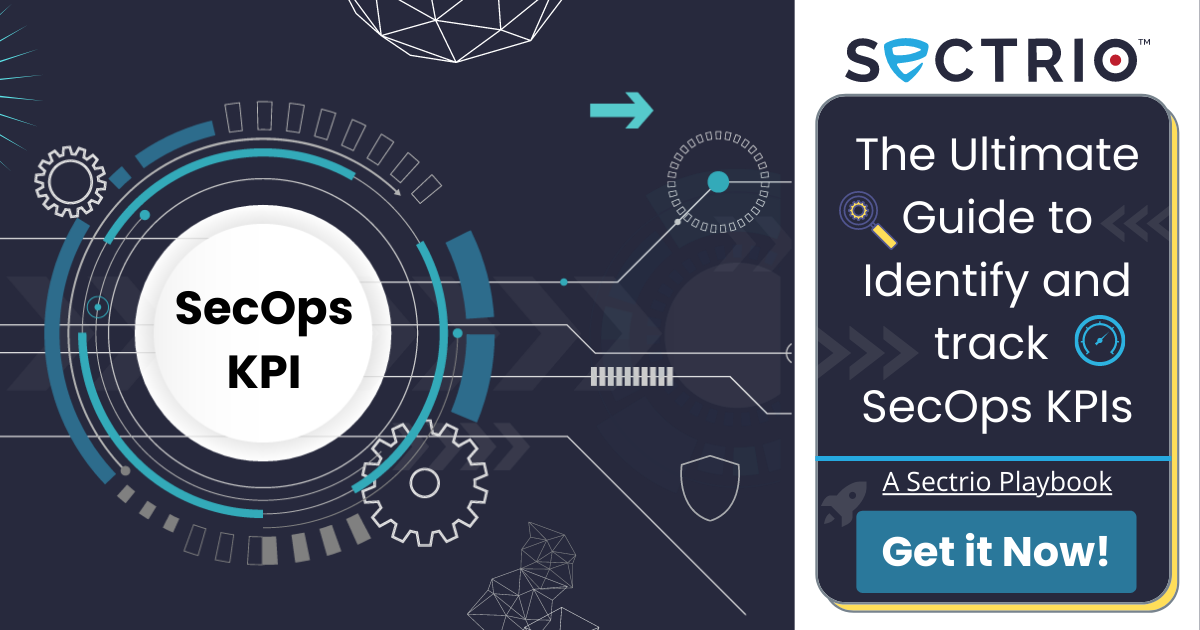 Without the right set of security KPIs, your enterprise security plan may present more challenges than you can handle. An overwhelming number of false positives, SecOps fatigue, compliance challenges, and reporting problems are just a start. With more threats emerging in the wild and new compliance mandates being enforced by regulators, it is essential that your get your SecOps KPIs right.
Sectrio is here to help.
The Sectrio IoT and OT Security Operations Playbook has been designed by Sectrio's team of global cybersecurity experts in consultation with leading IoT and OT-based infrastructure operators. We have also taken inputs from regulators in 5 countries across APAC, North America, and the Middle East as part of a diversified consultative exercise.  
We have also added a set of KPIs as examples for you to aid in setting up your SecOps KPIs.
What's Inside the Security Operations KPI Playbook?
This e-book offers information on setting up and measuring the right KPIs for your organization.  
After reading this KPI Guide you will be able to:
Derive KPIs to measure the impact of your SecOps team  

Measure and publish (internally) details on the maturity of your enterprise IoT, OT, and IT security program quantitatively

Understand the criteria for selecting the right KPIs

Go scientific in managing your security posture

Develop your own KPIs using examples from the real world

Figure out ways to track KPIs efficiently

Run your SecOps efficiently

Get buy-ins from senior management and other stakeholders for your chosen KPIs easily
Don't miss out
Without downloading this document, you will be unable to ramp up your IT, OT, and IoT security operations to address the growing security challenges.