A comprehensive cybersecurity program that covers all bases including compliance, asset protection, access management and detecting and containing cyberattacks
A comprehensive cybersecurity program should cover all bases including compliance, asset protection, access management and detecting and containing cyberattacks. To operationalize this program at an enterprise-level, you need to engage an IoT and OT cybersecurity consulting partner.
Sectrio has an evolved IoT and OT consulting practice that can help you improve your cybersecurity posture, comply with and plug the gaps. Our consulting services offerings can help you in
OT/IT Risk Assessment
The team specializes in performing Risk Assessment activities for a diverse set of OT environments such as Pharmaceutical, Automobile, Maritime, Government, among others. This includes the entire spectrum of threat perception, forecast and assesment strategies to minimize threat exposure.
OT/IT Risk Management
If you are facing challenges addressing security in OT, our experts can help you set up a Risk Management program ground up to strategically drive your security efforts.The services are also primed towards designing and improving best practices to address OT riskmanagement issues and challenges.
Blockchain Security Assessment
If you are planning to venture into the crypto space and not sure of the security requirements, consult us and we will be able to help.
Threat Modelling
Enables your security teams to identify, forecast and define potential threats. This covers applications, deployment environments, mobile and stationary endpoints, IoT and other embedded systems, industrial control and HMI and cyber-physical systems, response efficacy and regulatory compliance.
Sectrio is today enabling successful rollout and execution of complex IoT, OT and converged cybersecurity programs across domains and geographies. Our experience and expertise can help your business focus on core business priorities while Sectrio takes care of your enterprise cybersecurity needs.
Our consulting lines are split as per verticals and each line is run at a practice level bringing together 1000s of manhours of cybersecurity consulting experience and expertise.
Schedule a free consultation session with our vulnerability management team today to understand how your business can benefit from Sectrio.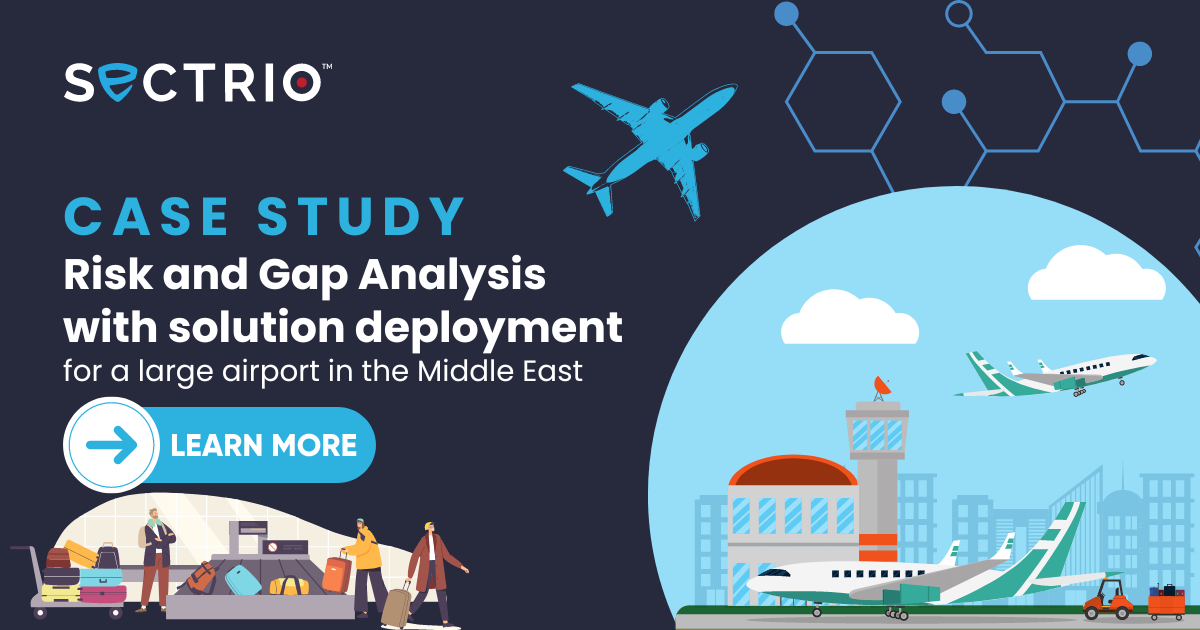 June 20, 2023
Why should you read this? Security gaps in airports are creating new challenges for security...
Protect your IoT, OT and converged assets with Sectrio