Discover and manage vulnerabilities and rogue assets, address posture gaps
Discovering vulnerabilities and rogue devices.
Getting accurate data to identify and act on specific vulnerabilities
Lack of contextual awareness on vulnerabilities
Gaining insights into new vulnerabilities
Preventing hackers from exploiting gaps in cybersecurity posture.
With Sectrio Vulnerability Management, you can scan and uncover vulnerabilities, conduct deep investigations and prioritize them for addressing based on various parameters. It is the most comprehensive and end-to-end vulnerability management solution in the industry with features that enable you to manage security and cybersecurity posture issues and gaps before they turn into an exploitable threat.
Through passive scan, it identifies endpoints and traffic patterns and captures various device attributes. Smart Probing augments this information with information on firmware and specific CVEs. Any anomalies detected at this stage will trigger alerts and subsequent rules.
Continuous monitoring enables real-time detection and a 360-degree view of vulnerabilities. To augment the exposure information, Sectrio uses the most comprehensive CVE database in the industry. In addition, we also maintain a central device database covering over 40000 platforms. This provides real-time context to the vulnerabilities detected as per the device or network segment.
Do more with the industry's most reliable Vulnerability Management product
Discover, analyze and prioritize vulnerabilities.
Real-time asset discovery: identify rogue assets and isolate them.
Focus on important vulnerabilities as per the severity.
Proactively manage your risk exposure levels.
Streamline vulnerability management process at an enterprise level.
Strengthen your ability to detect and address the right vulnerabilities and improve situational threat awareness
Only Sectrio Vulnerability Management protects your assets by identifying the vulnerabilities that matter.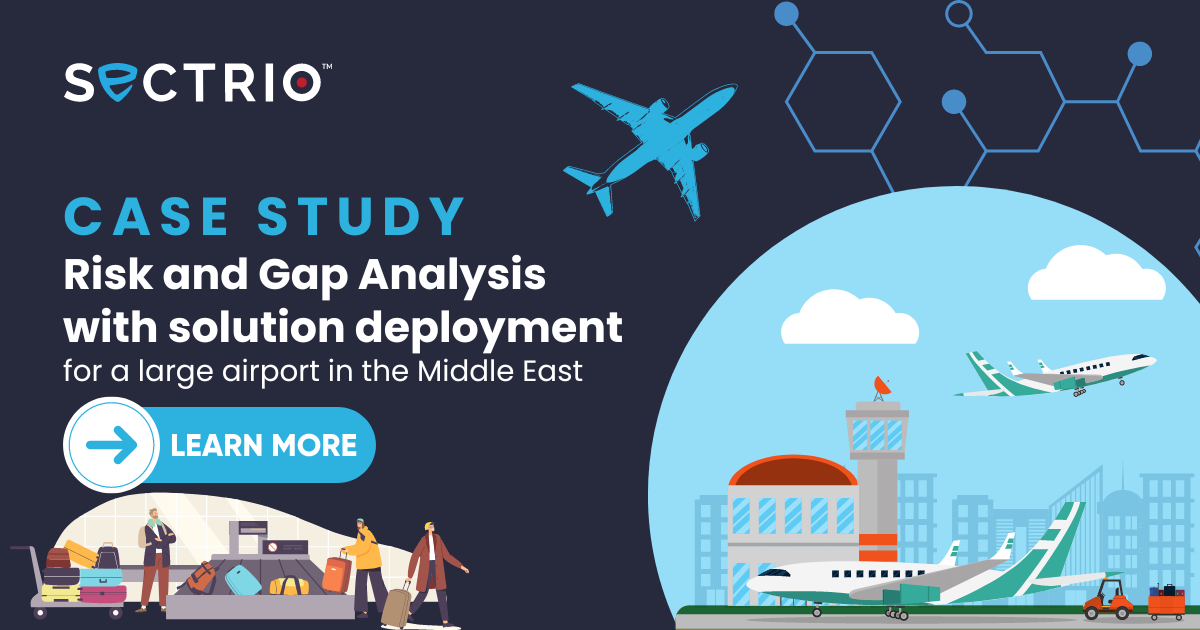 June 20, 2023
Why should you read this? Security gaps in airports are creating new challenges for security...
Protect your IoT, OT and converged assets with Sectrio