What's keeping CISOs awake at night in 2022? That's the question we asked CISOs at the start of the CISO Peer Survey in the first week of April. 2021 was a stressful year for CISOs and we wanted to learn from them about how they are getting ready for the uncertain times that lay ahead with geopolitical conflicts and the threat of a recession shaping the narrative. The CISO Peer Survey was an attempt to amplify the voice of the CISO, document their opinions, challenges, and ideas, and share them with decision-makers and enterprises in general.
CISOs responded to the call with plenty of enthusiasm. Within less than a month, we got 300 responses and not even a single question was left unanswered.
The CISO survey has captured responses around these topics:
The top security priorities for budgetary intervention
The number of times their enterprises have been attacked in the last 360 days
Strategies deployed for protecting data and IP
Degree of SecOps automation
CISOs assessment of their preparedness to deal with the rise in cyber threats and risk exposure
Their biggest challenge
Level of confidence in their existing security tools, frameworks, and approaches to deal with emerging threats
Key drivers for procurement of cybersecurity tools
Impact of Covid-19 on business security plans
Level of leadership security awareness
Skill up-gradation schedules
Institutional cybersecurity priorities
Key learnings from past cybersecurity incidents
Specific strategies to deal with insider threats
Strategies and tactics to augment legacy system security for OT infrastructure
Incident response and threat intelligence utilization strategies
And much more
The Sectrio CISO Peer Survey 2022 has become the most comprehensive and detailed survey of the security landscape across industries. Not only has the survey brought out many aspects of the security management strategies and tactics adopted by organizations, but it has also outlined CISO apprehensions as well as key intervention areas from a tool, skillset, budget and senior leadership awareness perspective.
The survey report will offer CISOs insights into how their peers are managing their security requirements. CISOs can also use this report to build a case for enhancing OT and IoT security investments, adding more sources of threat intelligence, dealing with insider threats, and securing vulnerabilities.
The CISO survey will be kept open till this Friday (May the 27th) and will be closed for responses after that. We will begin compiling the survey report from midnight GMT, May the 28th. All results will be published as-is and Sectrio will not be modifying any part of the responses. We will also be announcing the 3 winners of the survey contest shortly.
All survey participants will get a copy of the report emailed to them well before the official release.
All of us at team Sectrio are thankful to all CISOs and cybersecurity leaders who participated in this survey and shared their inputs. We can't wait to share the final report with you to hear your thoughts on the findings.
Your last chance to participate in the CISO survey.
In case you wish to participate in the survey, you can do so here: CISO Peer Survey 2022
Participate in the CISO Peer Survey 2022 and make your opinion count now, fill up our uniquely designed survey here: CISO Peer Survey 2022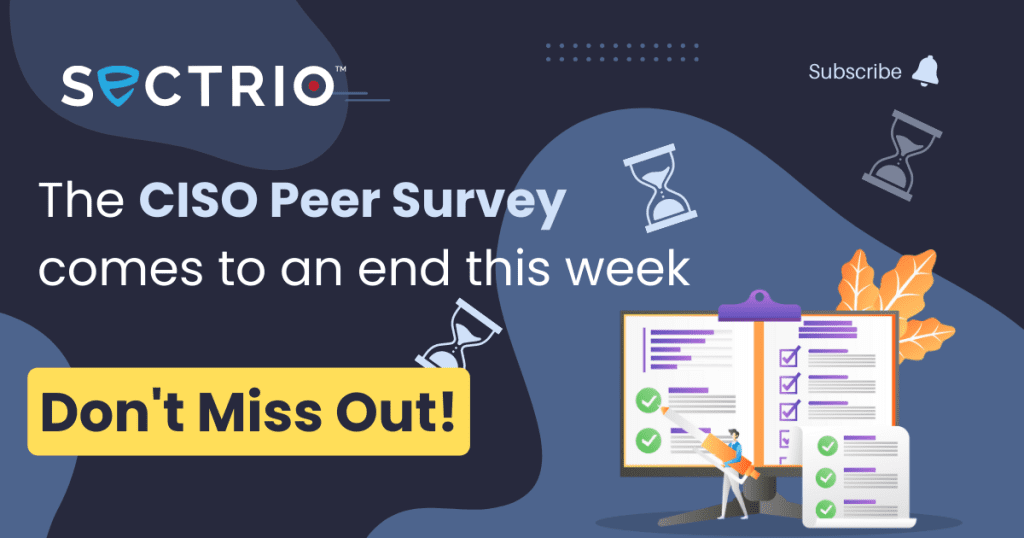 Book a demo now to see our IT, OT and IoT security solution in action: Request a Demo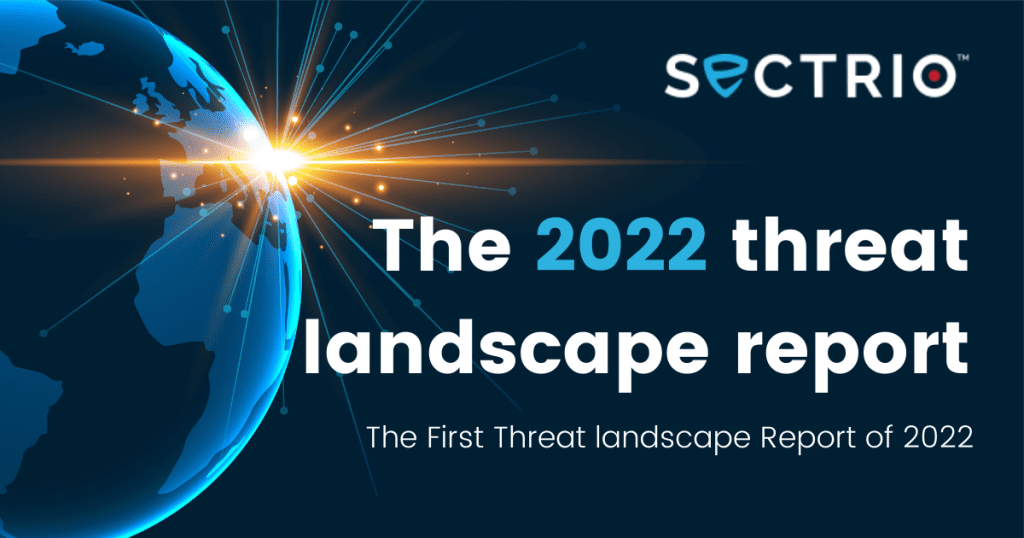 Try our threat intelligence feeds for free for the next two weeks.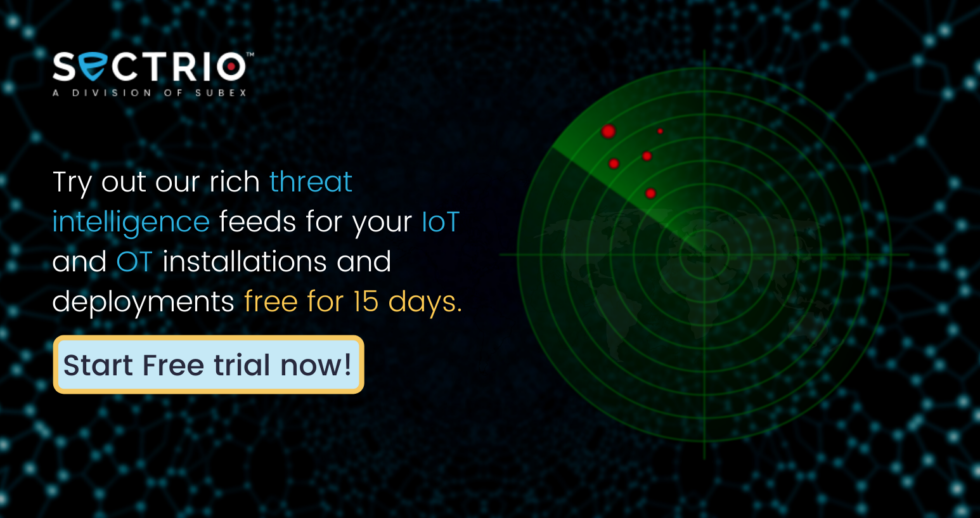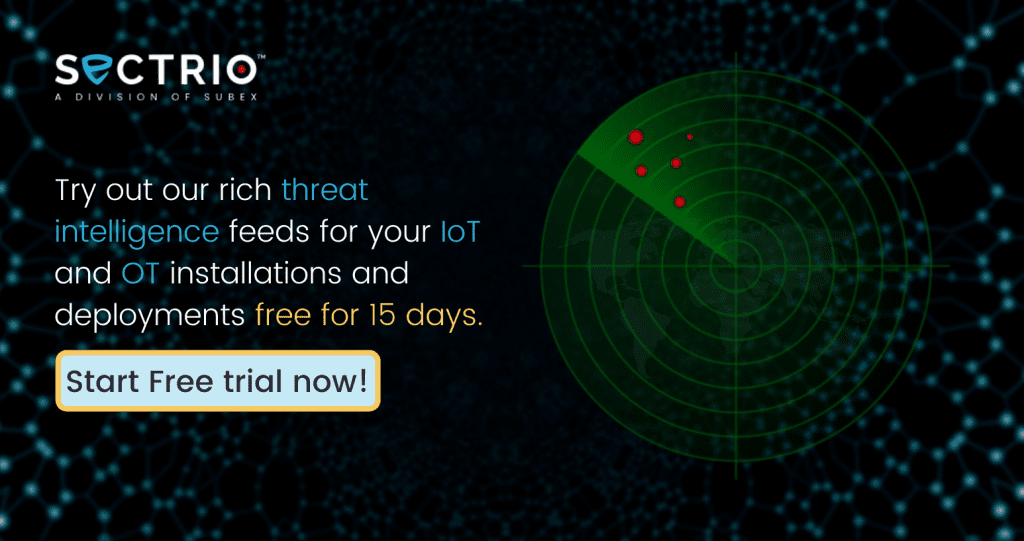 Get access to enriched IoT-focused cyber threat intelligence for free for 15 days