Adopte un verdadero enfoque de Zero Trust con la microsegmentación
Acceso no autorizado por parte de dispositivos fraudulentos.
Sistemas operativos inseguros
Impedir que los dispositivos se conecten a redes externas.
Falta de opción de despliegue de políticas detalladas en los firewalls.
Cómo puede ayudar Sectrio?
Los despliegues que implican dispositivos conectados son intrínsecamente complicados. Con diferentes grupos de dispositivos con distintas autorizaciones y perfiles de seguridad que se conectan a una red, lo más probable es que se cuele un dispositivo fraudulento. O lo que es peor, un dispositivo puede ser pirateado por un hacker y empezar a comunicarse con una red externa. En los casos anteriores, puede producirse un robo de datos y los datos de una empresa y los controles de la red pueden caer en las manos equivocadas. Si la respuesta es un firewall, la pregunta es inexacta. Porque los firewalls se basan en políticas amplias y no pueden controlar algo tan detallado como un intercambio de archivos entre puntos finales en la misma subred. Por eso se necesita una solución de microsegmentación holística que pueda abordar estos requisitos de nicho. Con la microsegmentación de Sectrio, puede desplegar la conectividad y la gestión del acceso al nivel más minucioso posible. La solución puede ayudarle a desplegar operaciones previas y posteriores a la conexión para autenticar el acceso y las transacciones posteriores. A una red pueden acceder dispositivos dirigidos por usuarios que conocen la contraseña. Esto significa que varios dispositivos pueden conectarse en diferentes momentos con la misma contraseña. La microsegmentación de Sectrio elimina este escenario. Es un requisito esencial para satisfacer su política de ciberseguridad y sus necesidades de gestión de acceso.
Haga más con el producto de Microsegmentación más fiable del sector
Aplique políticas de gestión de acceso de ciberseguridad a un nivel detallado.
Descubrimiento de activos en tiempo real: identifique los activos no autorizados y aíslelos.
Implemente un enfoque de Zero Trust con múltiples niveles de autenticación de activos.
Evite que los dispositivos sean pirateados o convertidos en bots.
Asegure las iniciativas BYOD.
Aumente la resiliencia y sea preciso con sus medidas de ciberseguridad.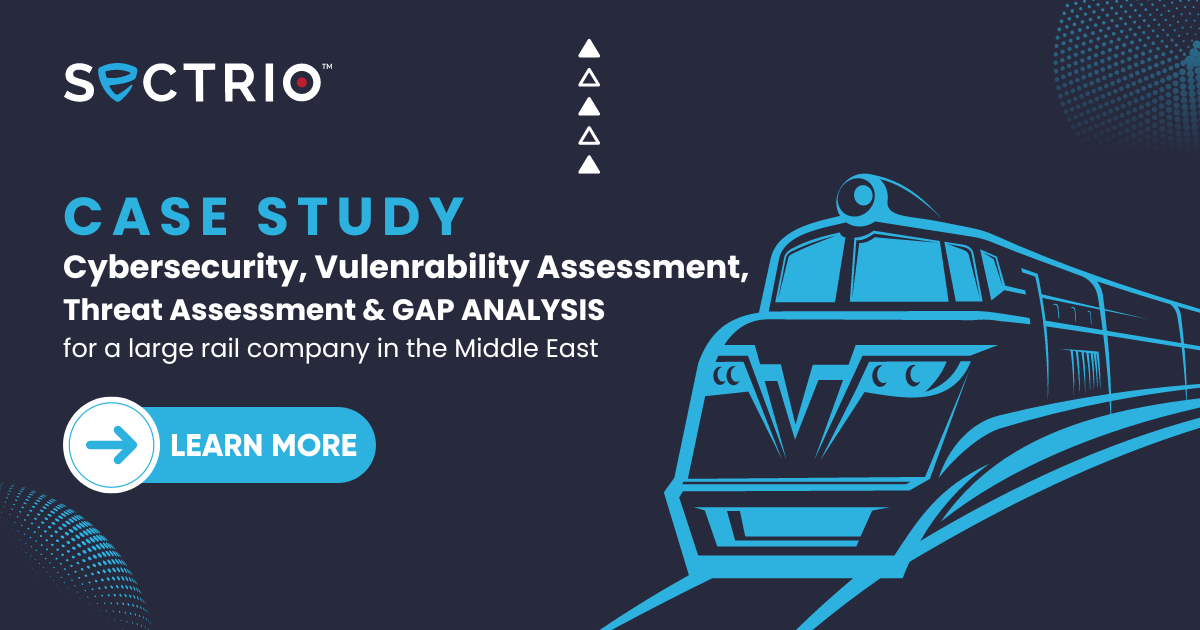 March 16, 2023
Why you should read this? The importance of security in operating a tram network efficiently is...
Protect your IoT, OT and converged assets with Sectrio