Inteligencia sobre amenazas
Identifique las amenazas, actúe con precisión y desarme las mismas con una inteligencia de amenazas completa y contextual

15 días de prueba gratuita: pruebe gratuitamente nuestras fuentes de inteligencia sobre amenazas
Los adversarios y las amenazas desconocidas son difíciles de identificar y preparar
Conseguir controlar los indicadores de riesgo específicos en tiempo real.
Falta de conocimiento contextual de las amenazas.
Se trata de calidad y riqueza y no de volumen.
Es difícil desplegar defensas específicas sin información sobre las amenazas.
Cómo puede ayudar Sectrio?
Con la Inteligencia sobre Amenazas de Sectrio, usted obtiene una inteligencia sobre amenazas que es relevante, contextual para su negocio y procesable. Esto significa que su empresa obtiene suficiente información y tiempo para prepararse y rechazar posibles amenazas. Actuar con la inteligencia sobre amenazas adecuada también reduce la fatiga de la detección y los falsos positivos, liberando a su equipo de seguridad para que se centre en mejorar su postura de seguridad general.
Haga más con el producto de inteligencia sobre amenazas más fiable del sector
Utilice la inteligencia sobre amenazas relevante y contextual para ampliar la brecha entre usted y los actores maliciosos.
Reduzca los falsos positivos y mejore la detección de amenazas.
Detecte las amenazas con antelación para evitar que los ciberataques causen trastornos.
Aumente la resistencia cibernética y mejore sus medidas de ciberprotección.
Refuerce su capacidad para detectar y abordar las amenazas adecuadas y aumente el conocimiento de la situación de las amenazas.
Proteja sus activos IoT, OT y convergentes con Sectrio. Pruebe gratuitamente durante 15 días nuestra amplia información sobre amenazas para sus instalaciones y despliegues de IoT y OT.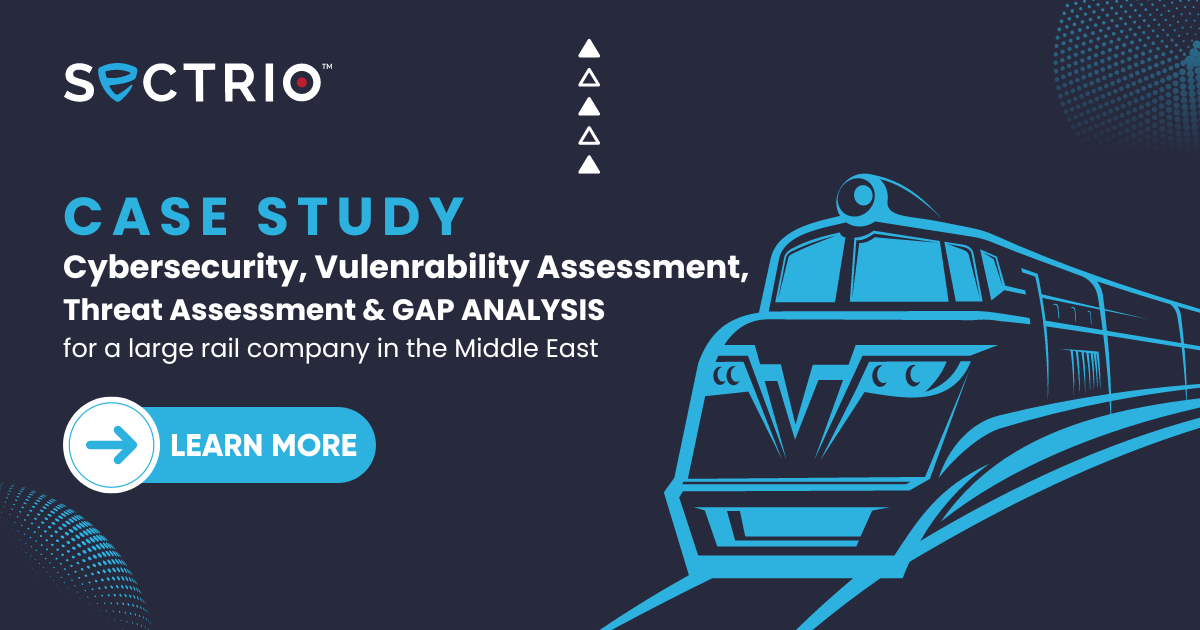 March 16, 2023
Why you should read this? The importance of security in operating a tram network efficiently is...
Protecting your critical assets is only a few steps away