Gestión de vulnerabilidades
Descubra y gestione las vulnerabilidades y los activos fraudulentos, y aborde las deficiencias de postura
Descubrir las vulnerabilidades y los dispositivos fraudulentos.
Obtener datos precisos para identificar y actuar sobre vulnerabilidades específicas
Falta de conocimiento contextual sobre las vulnerabilidades
Obtener información sobre nuevas vulnerabilidades
Evitar que los piratas informáticos aprovechen las deficiencias en la postura de ciberseguridad.
Cómo puede ayudar Sectrio?
Con la gestión de vulnerabilidad de Sectrio, puede escanear y descubrir vulnerabilidades, llevar a cabo investigaciones en profundidad y priorizarlas para abordarlas en función de varios parámetros. Es la solución de gestión de vulnerabilidades más completa e integral del sector, con funciones que le permiten gestionar los problemas y las deficiencias de seguridad y ciberseguridad antes de que se conviertan en una amenaza explotable. Mediante un escaneo pasivo, identifica los puntos finales y los patrones de tráfico y captura varios atributos de los dispositivos. Smart Probing aumenta esta información con datos sobre el firmware y CVEs específicos. Cualquier anomalía detectada en esta fase activará alertas y reglas posteriores. La supervisión continua permite la detección en tiempo real y una visión de 360 grados de las vulnerabilidades. Para aumentar la información sobre la exposición, Sectrio utiliza la base de datos CVE más completa del sector. Además, también mantenemos una base de datos central de dispositivos que cubre más de 40000 plataformas. Esto proporciona un contexto en tiempo real a las vulnerabilidades detectadas según el dispositivo o el segmento de red.
Haga más con el producto de gestión de vulnerabilidades más fiable del sector
Descubra, analice y priorice las vulnerabilidades.
Descubrimiento de activos en tiempo real: identifique los activos no autorizados y aíslelos.
Concéntrese en las vulnerabilidades importantes según la gravedad.
Gestione de forma proactiva sus niveles de exposición al riesgo.
Agilice el proceso de gestión de la vulnerabilidad a nivel empresarial.
Refuerce su capacidad para detectar y abordar las vulnerabilidades adecuadas y mejore el conocimiento de la situación de las amenazas.
Sólo la gestión de vulnerabilidades de Sectrio protege sus activos identificando las vulnerabilidades que son importantes.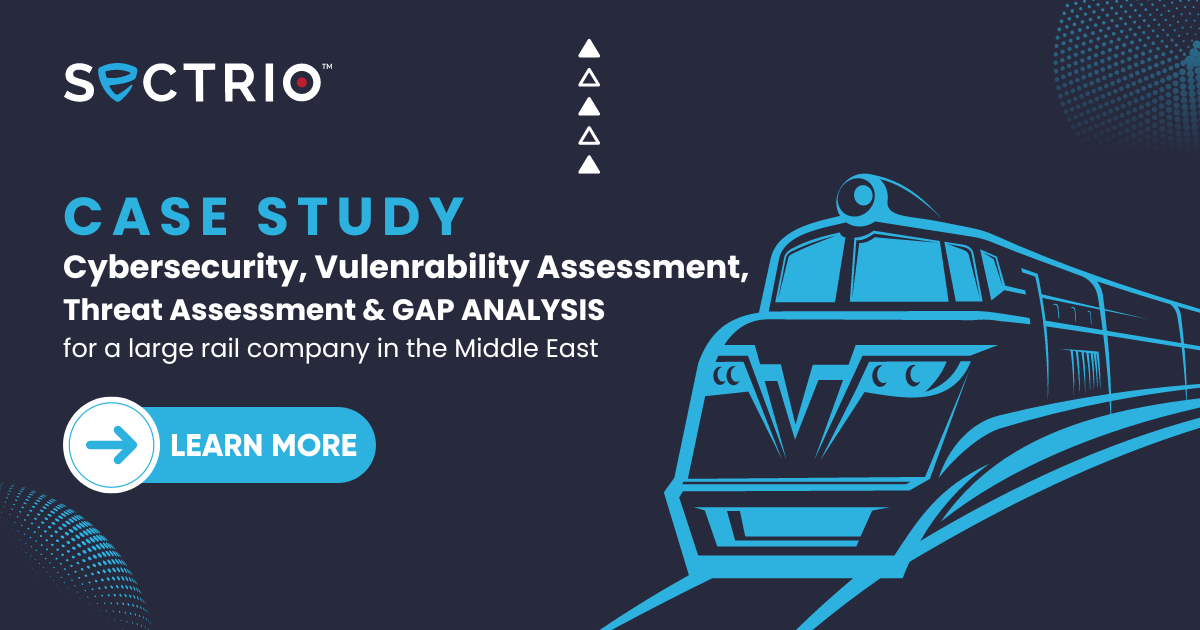 March 16, 2023
Why you should read this? The importance of security in operating a tram network efficiently is...
Protect your IoT, OT and converged assets with Sectrio