Securing the
Defense Sector
77%
rise in reconnaissance scans on defense infrastructure 
30%
Listening vectors detected in over 30 percent installations 

Unsecure data traffic, endpoints, and other network assets
Leakage of national secrets and confidential data.

Hackers taking charge of hardware and manipulating data.
Targeted geopolitical attacks.
Defense installations have been targeted by a variety of actors including geopolitical rivals, hackers, malware developers, and actors with malicious intent. With large-scale automation and remote connectivity becoming the norm, defense equipment and installations are now exposed to threat actors like never before.
Even air-gapped equipment and those that do not connect directly to the internet are vulnerable. This includes radar stations, communication equipment, field-level situation awareness enablers, Satcom, command, and control centers, ships, data centers, remote field monitoring equipment, and connected frontline artillery and other connected and automated weapons.
With increased automation in the defense sector across the ecosystem, gaps have been created for malicious actors to exploit. This sector also attracts the most potent cyber weapons including multi-phased malware loaders, stealth payload delivery engines, capsulated malware, and reconnaissance malware that evades various forms of detection.
Outcomes associated with cyberattacks on defense infrastructure
Damage to capital-intensive equipment.
Loss of data and cyber espionage.
Inflitartion by weaponized drones when
radar facilities are down
Conversion of IoT equipment into bots.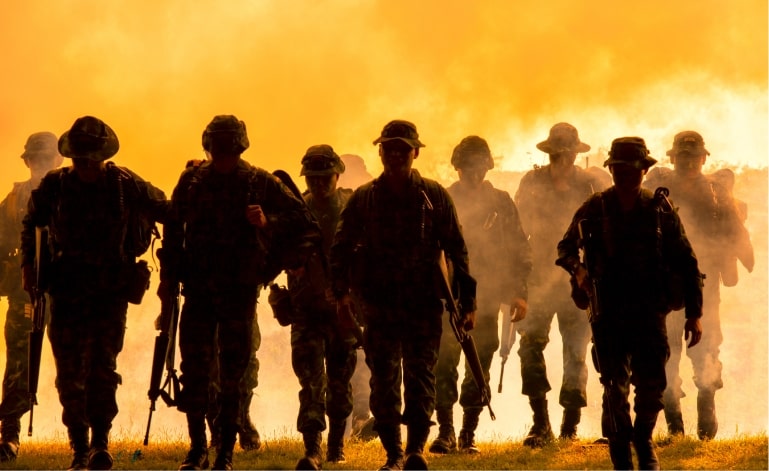 For securing military and defense infrastructure, Sectrio offers a comprehensive suite of cybersecurity products designed to secure assets at a critical infrastructure level. Our products can be easily integrated with an existing defense cybersecurity program to boost the outcomes and improve the overall cybersecurity posture.
Sectrio's offerings for defense cybersecurity include:
These offerings can secure defense entities including ground-based, air-based and sea-based assets from all types of cyberattacks.
Securing the defense ecosystem 

Minimize the threat of cyber espionage.
Manage security needs at all infrastructure levels.
Protect critical assets and infrastructure.
Identify vulnerabilities, detect and contain threats.

Discover assets and network activity.
Tried, tested and proven
Sectrio is a proven suite of cybersecurity products. Today we are securing some of the most hard-to-secure infrastructures globally. We also run the largest threat intelligence gathering infrastructure in the world spread across over 70 cities.
Build network resilience, strengthen cybersecurity and protect digital assets with Sectrio.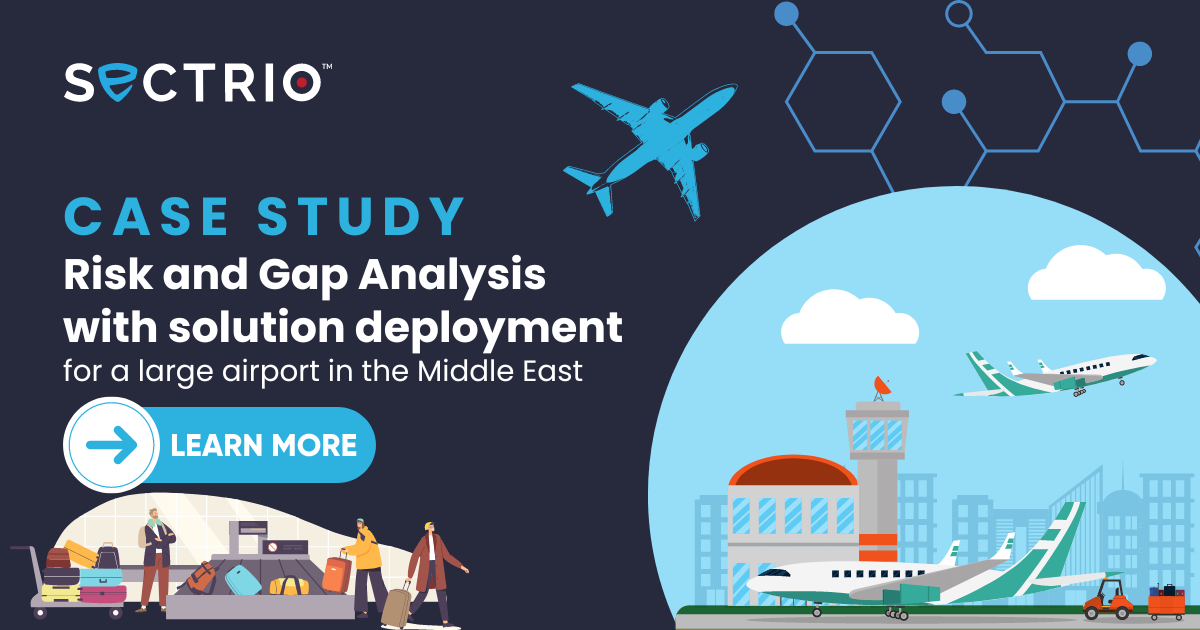 June 20, 2023
Why should you read this? Security gaps in airports are creating new challenges for security...
Protecting your critical assets is only a few steps away