Cyber security policies and practices should be deployed at the most micro level possible to improve its effectiveness. This is one way in which your organization can build and deepen cyber resilience and improve its ability to respond to cyber-attacks promptly. To do this, you need to have a tool that can help you build a plan that will not only test your institutional IoT and OT security preparedness at a facility level, it can also impart a level of robustness in your cyber response strategies and tactics.
This is certainly something that regulators and cybersecurity analysts want you to do. If you take a glance at the latest cybersecurity advisory issued by US CISA, you will see the following cybersecurity theme as far as what they expect businesses to do:
Reduce the likelihood of a damaging cyber intrusion,
Detect a potential intrusion,
Ensure the organization is prepared to respond if an intrusion occurs, and
Maximize the organization's resilience to a destructive cyber incident
For meeting these critical requirements, a starting point would be a comprehensive cybersecurity plan that works at the most fundamental level to secure your business.
Sectrio's new facility Plan and Checklist has the answers
Sectrio has developed a facility cybersecurity plan/checklist in association with 19 businesses across industries and countries. The checklist will help secure individual facilities that are sub-units of a larger entity such as factories, substations, offshore units, refineries etc. This tool references standards such as NERC CIP, IEC 62443, various NIST standards, CISA advisories on improving cybersecurity measures, and existing IoT and OT compliance mandates in 13 countries.
The facility Plan and Checklist tool will help you:
Prepare your critical facilities for a cybersecurity upgrade across levels
Identify starting points for deploying new measures to improve cybersecurity and risk management
Get your facilities ready to align with IEC 62443, NERC CIP, and several other key compliance mandates
Understand which areas of your cybersecurity architecture require resource attention
Standardize your cybersecurity responses and build plans at device, SCADA, PLC, and industrial communication systems (ICS) levels
Improve cyber governance and risk management measures at a facility level
Identify gaps and priority cybersecurity areas needing immediate attention
Respond to cybersecurity advisories from regulators faster
Use the template to derive your journey towards an ideal cybersecurity posture
Probe various aspects of your operations to secure them
Deploy an incident response plan, improve coordination at all levels
Improve policies, plans, and procedures to implement specific security measures
This tool is a must-have for all CISOs. You can download the tool for free here: Facility Plan and Checklist
In case you need more information or wish to offer feedback, feel free to reach out to us.
Sectrio is offering its threat intelligence feeds for trial for free for 15 days. Our feeds work with the best SIEM solutions out there and meet all the parameters listed above. To access our threat intelligence feeds for free, sign up now.
Talk to our cybersecurity experts to learn how Sectrio's IoT security solution and threat intelligence can help your business
See how our OT-IoT-IT security solution can handle such threats to your enterprise. Book a no-obligation demo.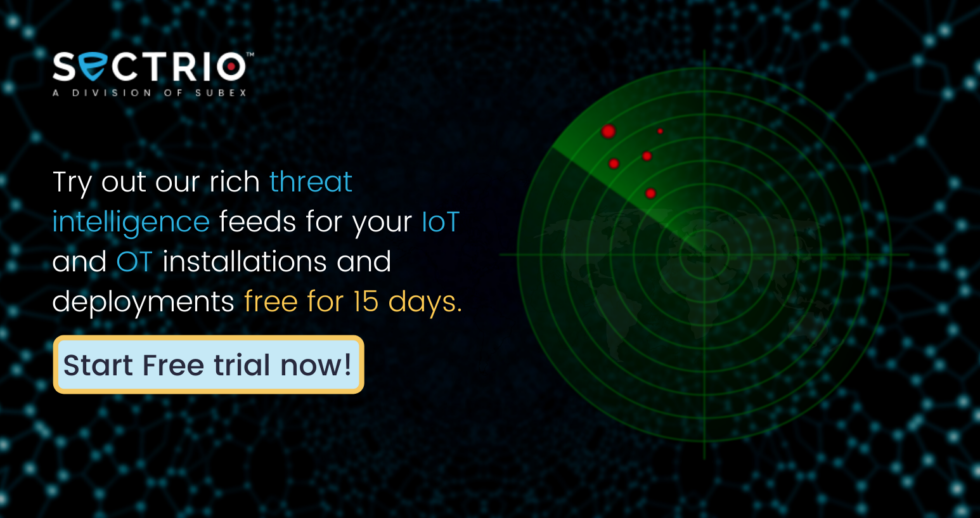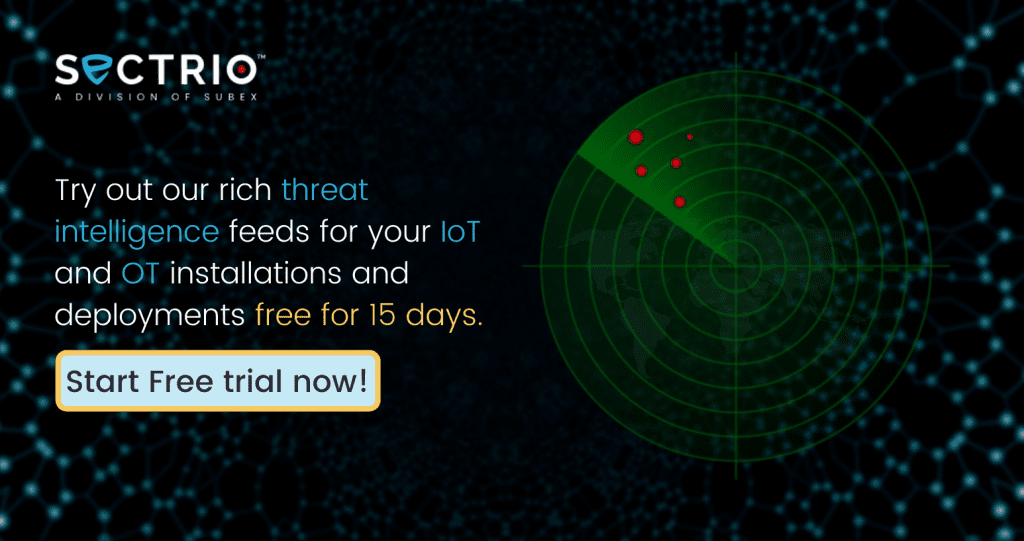 Get access to enriched IoT-focused cyber threat intelligence for free for 15 days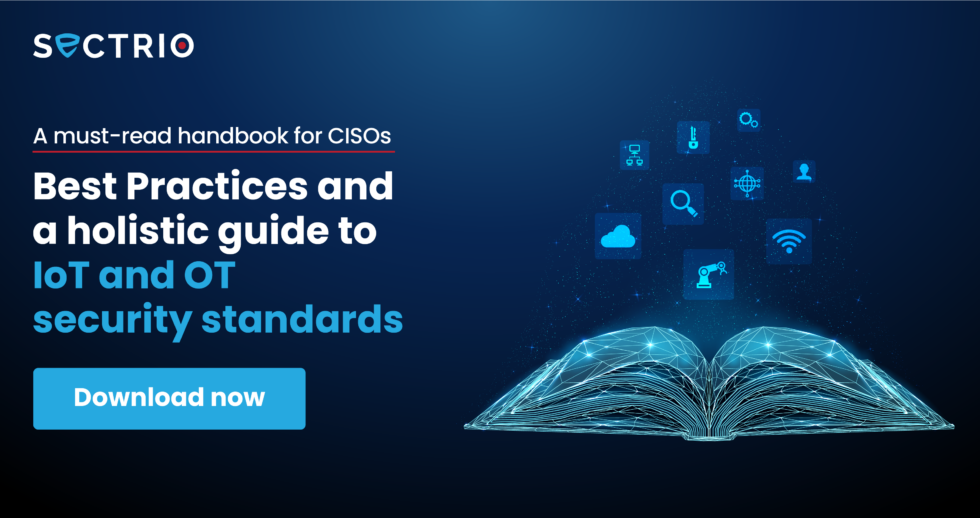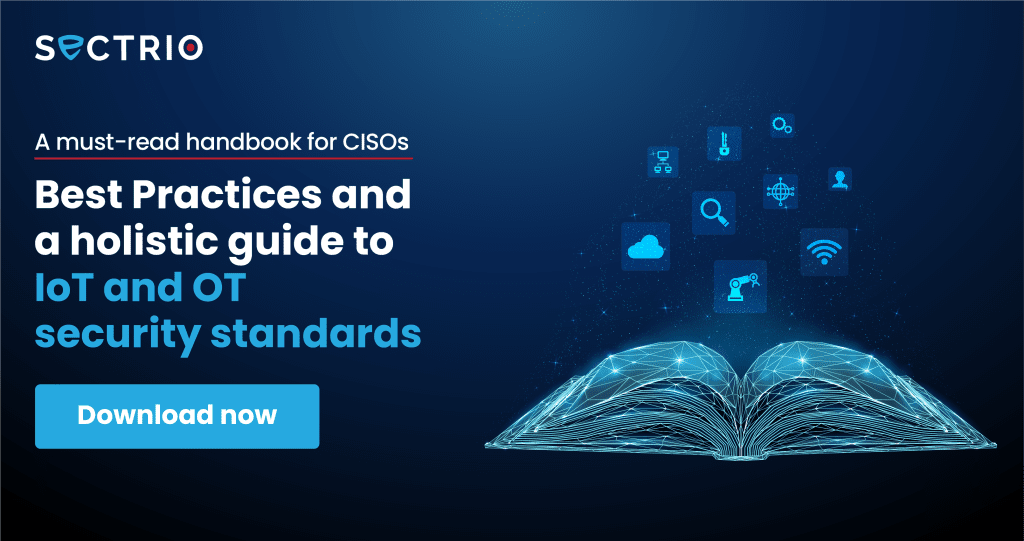 Download our CISO IoT and OT security handbook